DISPERSE Fieldwork Success in Saudi Arabia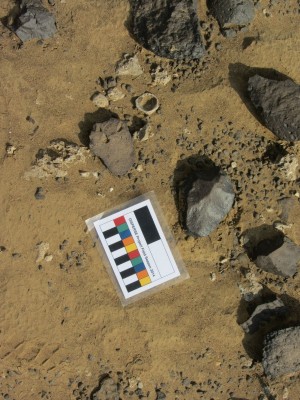 Robyn Inglis and Anthony Sinclair, leading an international DISPERSE team, have completed a highly successful two month-long campaign of field research and analysis in the Jizan and Asir regions of SW Saudi Arabia.
The field project ran throughout January, February and early March, and combined archaeological and geomorphological survey. Led by Robyn Inglis, the fieldwork also involved DISPERSE project members Abdullah Alsharekh, Geoff Bailey, Matt Meredith-Williams, and Niklas Hausmann alongside collaborators from the University of Liverpool, Andrew Shuttleworth and William Budd and King Saud University, Abdurazzaq Al Maarmary. Over 30 localities were visited, bringing the total of lithics collected, analysed and catalogued by DISPERSE to over 1800.
The preliminary fieldwork report can be found here