DISPERSE members join MEDFLOOD workshop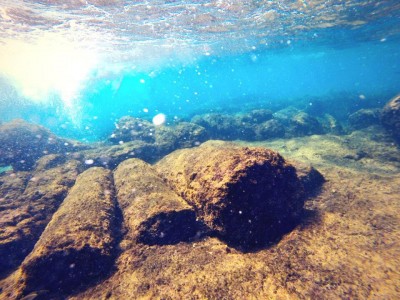 Robyn Inglis and Matt Meredith-Williams joined the MEDFLOOD 2014 field workshop to discuss sea level change in the Eastern Mediterranean and its impact on past societies.
MEDFLOOD is an INQUA-funded project that brings together researchers from a range of disciplines to examine sea level change, with a primary focus on the Mediterranean. The workshop consisted of three intense days visiting sites with geological features marking MIS5e and MIS1 high sea stands and the archaeology associated with them. The final day was a writing workshop that outlined a major review paper by the participants to identify challenges and directions for future research of past sea level change through the last 125,000 years.
The participation of DISPERSE members was funded jointly by INQUA and DISPERSE.