EU Policy Document on Submerged Landscapes published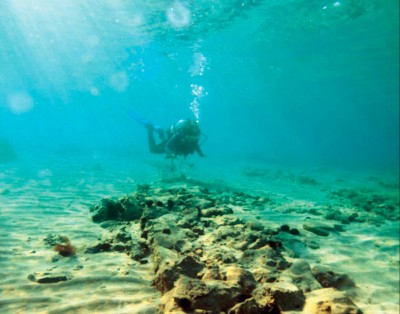 The European Marine Board has published the report of the SUBLAND Working Group 'Land beneath the Waves: Submerged Landscapes and Sea Level Change: a joint geoscience-humanities strategy'
The European Marine Board is an independent non-governmental advisory body that promotes Europe's leadership in marine research and technology. The Board membership includes representation from marine and maritime scientists, policymakers, strategy developers and programme managers at national, European and international level. It is the key group for promoting scientifically informed policy recommendations to government at national and European level.
The SUBLAND policy document brings together the current state of knowledge on Continental Shelf Prehistoric Research and recommends new collaboration and funding at European level.
The Chair of the Working Group and coordinator of the Report is Nic Flemming, and other DISPERSE members who contributed to the Report are Dimitris Sakellariou, Nena Galanidou and Geoff Bailey
For details of the Press release click here. To download the Report click here.