Isabelle Winder gains her PhD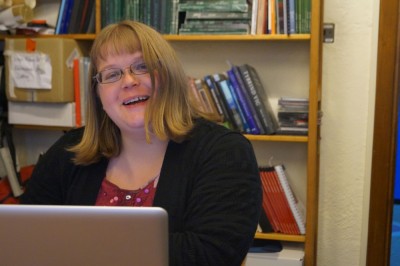 Isabelle Winder has successfully passed her PhD viva examination, which took place last Monday, 10th December.
Her examiners were Terry O'Connor (internal examiner) and Laura Bishop (external examiner) and they approved the thesis, entitled Hominin Landscapes and Co-evolutionary Ecology: Accommodating Logical Incoherence and Complexity, without corrections.
Isabelle submitted her PhD last September, thereby entering the select ranks of those who complete their PhD within three years, and has subsequently taken up a postdoctoral research position on the DISPERSE project.