New DISPERSE Publications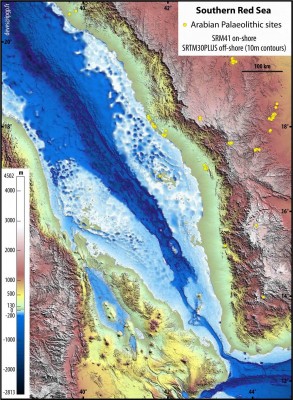 Three new papers have recently been published by project members: Landscape Structures and Human Evolutionary Ecology in Africa; Blue Arabia; and The Evolution of the Red Sea as a Human Habitat.
Full details are as follows
Winder, I.C. 2015. Landscape structures and human evolutionary ecology: space, scale and environmental patterning in Africa. Internet Archaeology.Available online at: http://intarch.ac.uk/journal/issue38/winder_index.html
Bailey, G.N., Devès, M.H., Inglis, R.H., Meredith-Williams, M.G., Momber, G., Sakellariou, D., Sinclair, A.G.M., Rousakis, G., Al Ghamdi, S., Alsharekh, A.M. 2015. Blue Arabia: Palaeolithic and underwater survey in SW Saudi Arabia and the role of coasts in Pleistocene dispersals. Available online at Quaternary International http://dx.doi.org/10.1016/j.quaint.2015.01.002.
Bailey, G.N. 2015. The evolution of the Red Sea as a human habitat in the Quaternary period. In Rasul, N.M.A., Stewart, I.C.F. (Eds). The Red Sea: The Formation, Morphology, Oceanography and Environment of a Young Ocean Basin. New York: Springer-Verlag, pp. 595–610. Further details at: http://www.springer.com/gp/book/9783662452004#otherversion=9783662452011