New Underwater Work in the Farasan Islands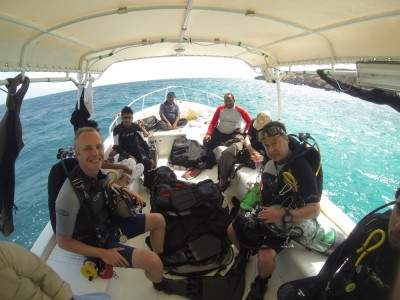 Garry Momber led new diving work on the Farasan Islands with a team of archaeological divers from the Maritime Archaeology Trust, Southampton and the Saudi Commission for Tourism and Antiquities.
The work took place between 5th and 20th of March and concentrated on more extensive investigation, excavation and sampling of areas first examined in 2009. These include the Sulayn archipelago just north of the modern port of Farasan, and underwater overhangs at the southern tip of the Island of Qumah.
The preliminary report on the fieldwork can be found in the Fieldwork Reports section.
Photograph shows (L. to R.) Brandon Mason, Faris Hamzi, Boat captain, Waleed Mozayen, Geoff Bailey and Garry Momber