Niklas Hausmann in South America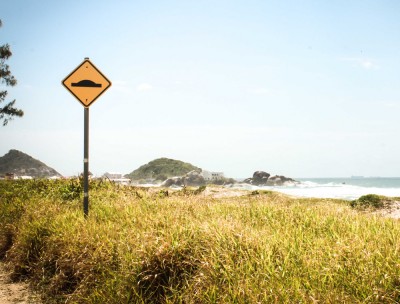 Niklas Hausmann recently presented his research on the Farasan Islands at the 12th International Conference of the International Council for Archaeozoology (ICAZ) in San Rafael, Argentina.
The ICAZ conference took place between 22 and 27 September, and Niklas gave a presentation jointly with Eva Laurie on Shellfish Ecology on the Farasan Islands, Red Sea, in a session on 24 September on Molluscs as a Record of Human-environment Relationships: Environmental Reconstructions, Impacts and Management. Click here for the ICAZ Programme
Niklas also visited Brazil and gave an invited presentation on the DISPERSE project at the Seminário Internacional de Arqueologia Subaquática in Tubarão, Brazil and in a TV interview.
While in Brazil, he visited the impressive shell mounds on the coast of Santa Catarina, where André Colonese (University of York) is engaged in a joint project with the University of Santa Catarina and the Museu Arqueologico de Sambaquis, Joinville.
Additional funding for the trip was provided by the British Foundation for Research in Saudi Arabia (BFSA) and the Department of Archaeology at York.