Seminar at SUERC, East Kilbride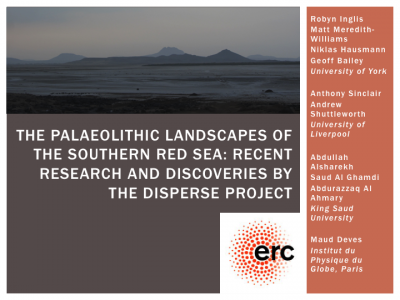 Robyn Inglis visited the Scottish Universities' Environmental Research Centre in East Kilbride on the 1st May 2014 to deliver a research seminar.
The seminar was entitled 'The Palaeolithic Landscapes of the Southern Red Sea: Recent Research and Discoveries by the DISPERSE project'. She also met with David Sanderson and Tim Kinnaird, who are carrying out Optically Stimulated Luminescence (OSL) dating of sediment samples from DISPERSE fieldwork in Saudi Arabia.