Why do we have toenails? Isabelle Winder has the answer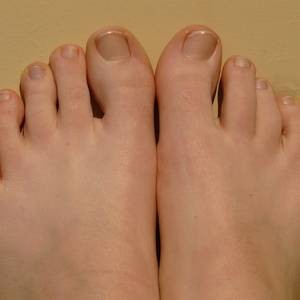 Isabelle Winder was recently asked by a popular radio programme on science to answer their question of the week.
On Sunday 6th September, Isabelle Winder appeared on the Naked Scientists radio show for BBC Cambridgeshire, where she helped presenter Sam Mahaffey in the quest to answer a listener's Question of the Week: Why do we have toenails?
The Naked Scientists is based at Cambridge University and is one of the world's most popular science shows, syndicated globally to audiences of over a million people worldwide each week.
The show is now available as a podcast on the Naked Scientists website at:
http://www.thenakedscientists.com/HTML/podcasts/naked-scientists/show/20...
where you can listen to the whole episode or just the question of the Week